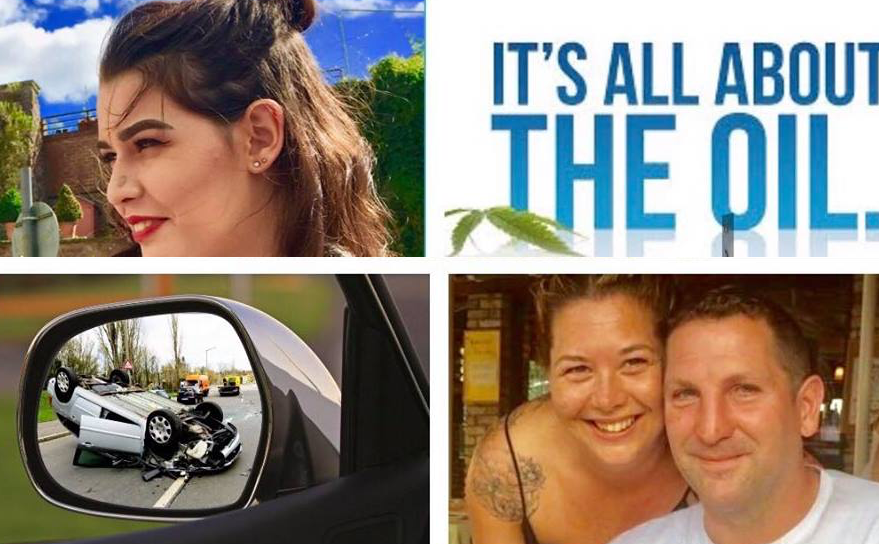 A second for life to change & CBD oil came to our rescue
CBD Oil Came to the Rescue
CBD Oil for Life Change
So about us, not so long ago, one winters morning we were involved in a life altering car accident while stationary, my daughter and I were exiting our car while another car drove into the back of us with full force, writing off both cars, quite a mangled state. ?
?My daughter suffered whiplash, bruises, anxiety and sleeping disturbances along with a few other trauma effects. For me, I also from the accident had whiplash, back pain, developed slurred speech, communication issues, tinnitus deafness, leading to depression and anxiety, mood swings, no sense of connection to things. Over time left me with a minor brain injury.? Months of discomfort, broken sleep and the pains were horrid, and all around me took the brunt of it. Despite prescribed medications nothing was effective or touched the pain, those that were of sorts effective put me to sleep, so you can imagine I felt angry helpless, and hopeless.?
?Looking back that fateful day, it turns out to be the blessing in disguise, when there's adversity, theres a silver lining to every cloud, I believe it's the events that unfold next that matters? here's why… As Facebook does at times it bring up timeline events connecting me with some friends in sunny Spain ☀️ who were using CBD oil, curious me we began to talking, they have arthritis and their results are less pain, reduced inflammations, and were sleeping better, and they recommended I try it. ✅
?I thought why not try it, what if it just helped me…. I had to wait 8 days to receive my products so dispatch times were frustrating me. But when it arrived began using it straight away, the effects while using CBD oil has lead to a quality of sleep, my aches pains reduced to minimal, my headaches subsided ? I'm finding i'm not anxious or stressed out, or even depressed, and I feel like the best version of me.
I remember going shopping Xmas eve in a busy supermarket and really enjoying myself. It's like I can truly participate in life it's a joy. I use the 500mg 5% oil twice daily, along with the CBD oil E-Liquid and will continue to use it as its of great use in so many areas for me and I feel I am rebuilding a better version of me.  ✅
Fowke Smith