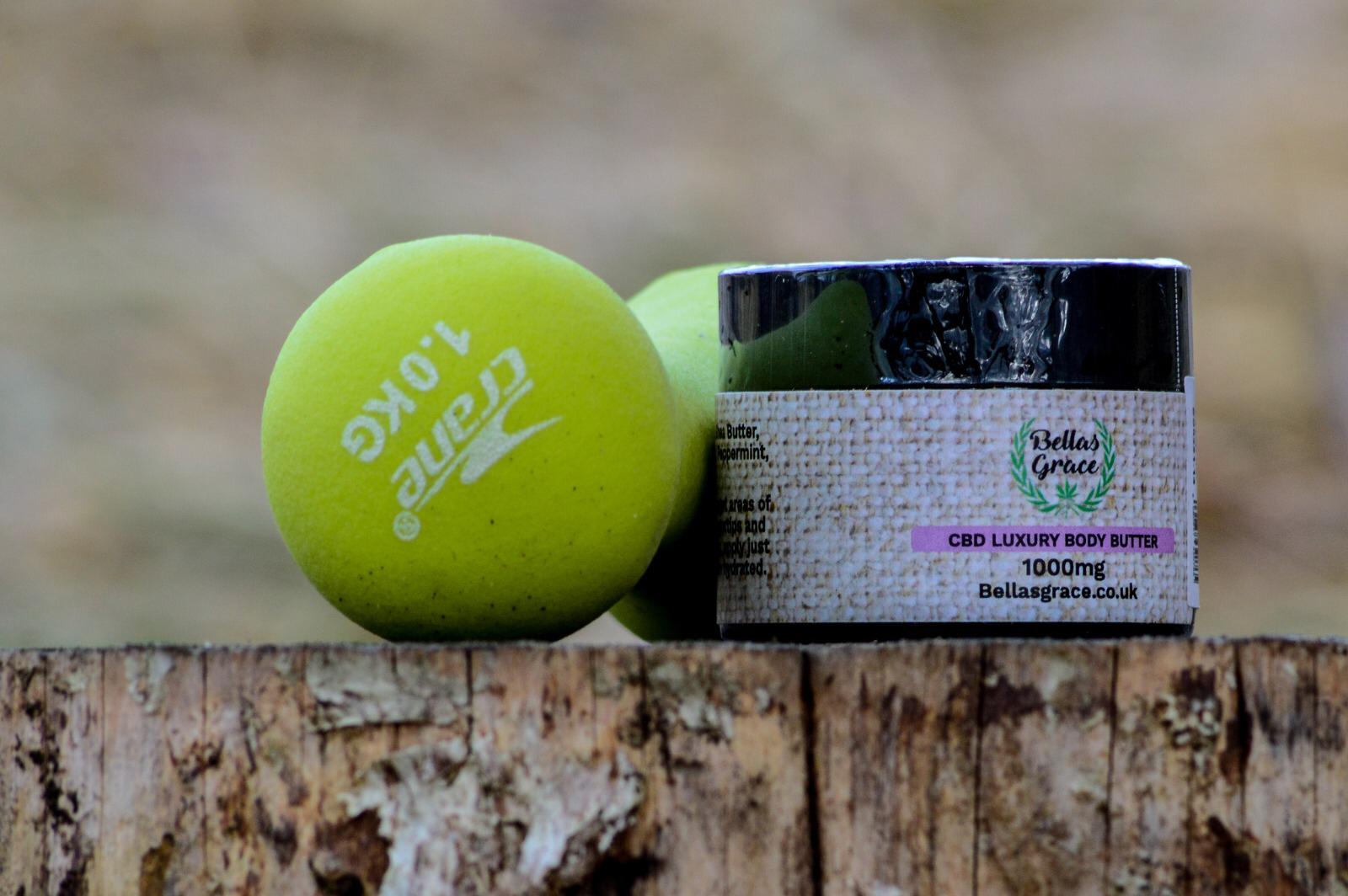 Here at Bella's Grace, we offer a wide variety of CBD products, including a skincare range. Today we will be shining the spotlight on our CBD body butter, looking at how our CBD body butter works, the benefits of using CBD body butter, how to use it and details about the ingredients. Read on to find out more.
How Our CBD Body Butter Works
Get your CBD intake whilst moisturising your skin at the same time with our CBD body butter. Our CBD body butter makes use of a cannabis balm formula, rich in natural extracts and able to soothe any area of your body, from your shoulders to your feet, including your knees and elbows, any aches in your back or elsewhere on your body. Our CBD body butter is functional in that it combines CBD with everything else you would expect from a good body butter, yet also allows for a moment of mindfulness and luxury on application that you don't get when simply using CBD oil orally.
The Benefits of CBD Body Butter
Perfect to add to your daily routine, CBD body butter is able to offer relief for muscle tension, where you can apply it directly to your target areas. Spread over your skin, you should pay special attention to any problem areas by massaging it deeply into the muscles, allowing it to absorb into the skin. A non-greasy formula, our body butter can be used by anyone, whether from those with aging skin to athletes. Made from Cannabis Sativa Hemp Seed Oil (300ml), the body butter soothes and relaxes muscles and joints, offering wellness and balance in your body.
How to Use Our CBD Body Butter
Use our CBD body butter straight after your bath or shower. Once you have patted your skin dry, take at least two to three minutes to practice mindfully massaging the body butter into your skin. You can use it all over your skin, paying particular attention to massage it into the desired area. Allow a thin barrier to form, so that the intense, creamy texture can hydrate your skin and infuse it with CBD goodness. Areas like knees, elbows, ankles, feet and hands are prone to dryness, so if you're not sure where to focus, these can be key parts of the body that could benefit from the CBD body butter. Use the balm twice at least twice a day, and keep your CBD journal in order to get the most out of your CBD body butter.
More Details about Our CBD Body Butter
Offer the highest-grade herbal extracts derived from the Cannabis plant, our body butter is formulated to collect the best from the plant, without the chemical compounds that are still illegal in the UK. Our body butter contains the full spectrum of naturally occurring Cannabinoids, terpenes, flavonoids and waxes. All of our oils are non-GMO, gluten-free, and vegan-Friendly.
Contact Us
For more information about our CBD body butter, feel free to get in touch and we will get back to you via email. You can also speak to a member of our dedicated team directly, call us on 0800 118 1610. We will be glad to help you with any questions you may have for us about our CBD body butter or any other products.